Just wanted to give a big thank you hug to all the wonderful bloggers who have shared awards lately, I'm tickled pink getting them all. Due to some minor surgery I'm not feeling up to passing these all on again but I have passed on the new-to-me awards. I also wanted to give a big shout out to the following awesome bloggers who have thought of me when passing awards on. Grab a coffee or a cool drink and take some time to visit their blogs, you won't be sorry!
Zombie Chicken Award
from
Robby @
Running For Fiction
and Sarbear @
My Life i
s an Effing Fairy Tale
and Yvette @
True Crime Book Reviews
The blogger who receives this award believes in the Tao of the zombie chicken - excellence, grace and persistence in all situations, even in the midst of a zombie apocalypse. These amazing bloggers regularly produce content so remarkable that their readers would brave a raving pack of zombie chickens just to be able to read their inspiring words.
The Super Comments Award
from Briana at
The Book Pixie
We give and get awards for having a great blog and being a good friend. What I want to award is those people whose comments have meant THE WORLD to me. It takes time to visit a blog and leave a comment ... I wanted to recognize some special bloggers whose comments have made such an impact on me.

Proximade Award
from Mel @
He Followed Me Home ... Can I Keep Him
This award invests and believes in proximity—nearness in space, time and relationships. These blogs are exceedingly charming. These kind bloggers aim to find and be friends. They are not interested in prizes or self-aggrandizement! Our hope is that when the ribbons of these prizes are cut, even more friendships are propagated. Please give more attention to these writers!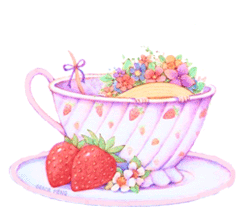 Heartfelt Award
from Melissa @
Melissa's Bookshelf
Do you reach for a cup of cocoa or tea when your relaxing, seeking comfort, sharing a plate of cookies with family and freinds? You know the feeling you get when you drink a yummy cup of cocoa, tea, or a hot toddy? That is what the Heartfelt Award is all about, feeling warm inside.

Bingo Award
from
Book Magic
This award was started by Bookin With BINGO and here are the rules:
This "B-I-N-G-O" BEAUTIFUL BLOG AWARD means that this blog is...
B: Beautiful
I: Informative
N: Neighborly
G: Gorgeous
O: Outstanding
Top Commenters Award
from Linda Ellen @
Bambi Reads
This is a brand new one to me and easy to award as I have a Top Commenters widget on my sidebar. I love reading your comments, it's why I blog, to share thoughts, likes, dislikes, news, with other bloggers. So A big thank you to:
Diane @
The Book Resort
J.Kaye @
J.Kaye's Book Blog
Staci @
Life in the Thumb
Blodeuedd @
Book girl of Mur-y-castell
Dottie @
My Blog 2.0
Jennifer @
Rundpinne
Jenny @
Jenny Loves To Read
Alaine @
Queen of Happy Endings
Veens @
Giving ... Reading - A Chance
Krista @
Life or something like it ...
Outstanding Romance Blog Award
from Diane @
The Book Resort
This award originated from
Sapphire Romance Realm
who said:
I have been wanting to start up some new blog awards to give out to blogs that I love to visit and that are big romance supporters. So this one is for those outstanding blogs that keep me coming back day after day and that avidly and passionately support Romance Novels and are not afraid to show it!!!

There are no rules for this one I only ask that you would to post where the award originated and who gave it to you when you post it to your own blogs.

Historical Romance author
Emily Bryan
Danni @
Romantic Harbor
VampFanGirl @
Lovin' Me Some Romance
Sweet Vernal Zephyr
Susan @
Well Mannered Frivolity
This month on The Eclectic Reader you could win Fire by Kristen Cashore OR Hush, Hush by Becca Fitzpatrick OR Catching Fire by Suzanne Collins. Check this
blog post
for details. International entrants welcome.